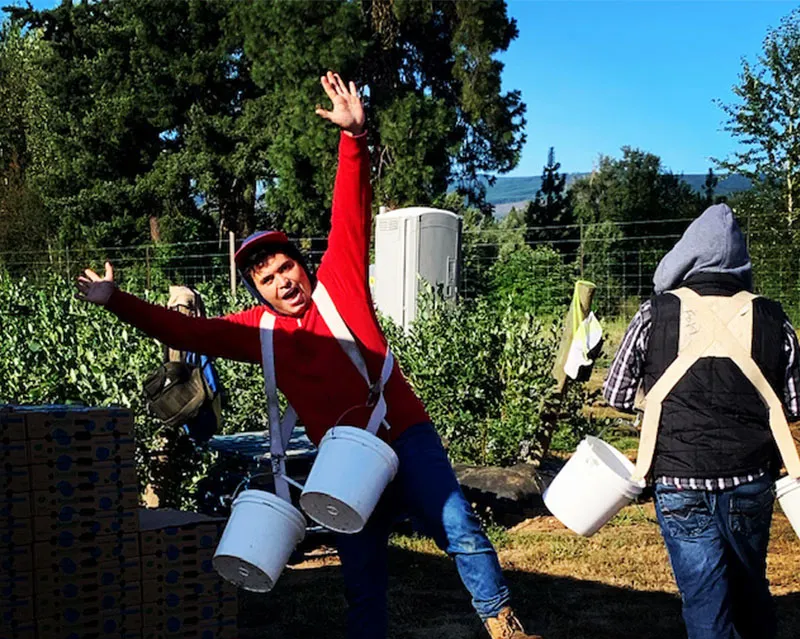 General Seasonal Positions
Looking for some extra income?
The Fruit Company will soon be hiring for the 2022 holiday season! We will be seeking temporary workers to fill several different positions for the months of November and December. We will be hiring for both day (7AM - 3:30PM) and afternoon (5PM to 10:30PM) shifts.
To apply, either pick up an application packet located on the table just inside the front door at The Fruit Company office located at 2900 Van Horn Dr. Hood River, OR 97031 between the hours of 9AM - 5:30 PM or contact Ana Laura at 541-387- 4148.
¡The Fruit Company ahora está contratando para la temporada navideña de 2022! Estamos buscando trabajadores temporales para cubrir varios puestos diferentes empezando a $12 por hora y empezaremos aproximadamente entre el 2 de noviembre hasta 23 de diciembre. Tenemos dos turnos disponibles de dia (7 A. M. - 3:30 P. M.) y de tarde (5 P. M. A 10:30 P. M.).
Para presentar una solicitud, usted puede llamar con anticipación y hacer arreglos para recoger un paquete de solicitud en The Fruit Company localizada en 2900 Van Horn Drive, Hood River, OR 97031 entre las 9AM – 5:30 PM o puede contactar a Ana Laura al (541) 387-4148. POR FAVOR TENGA EN CUENTA: debido a Covid-19, nuestras puertas se mantendrán cerradas; usted debe llamar una vez que llegue y alguien le entregara el paquete.
Seasonal Sales/Customer Service Positions
Looking for friendly, service-oriented people with good interpersonal skills to join our call center team during the busy Holiday season. Candidates must be pleasant on the phone and willing to go the extra mile for our customers. Must have the ability to multi-task, be strong in time management skills, and stay on task. Previous experience in a sales and service environment preferred. Must be familiar with Microsoft Excel. If you enjoy working in a fun, fast paced environment, we would like to meet you!
APPLY
Email your resume to resume@thefruitcompany.com indicating which position you are interested in. Thank you and we look forward to hearing from you!